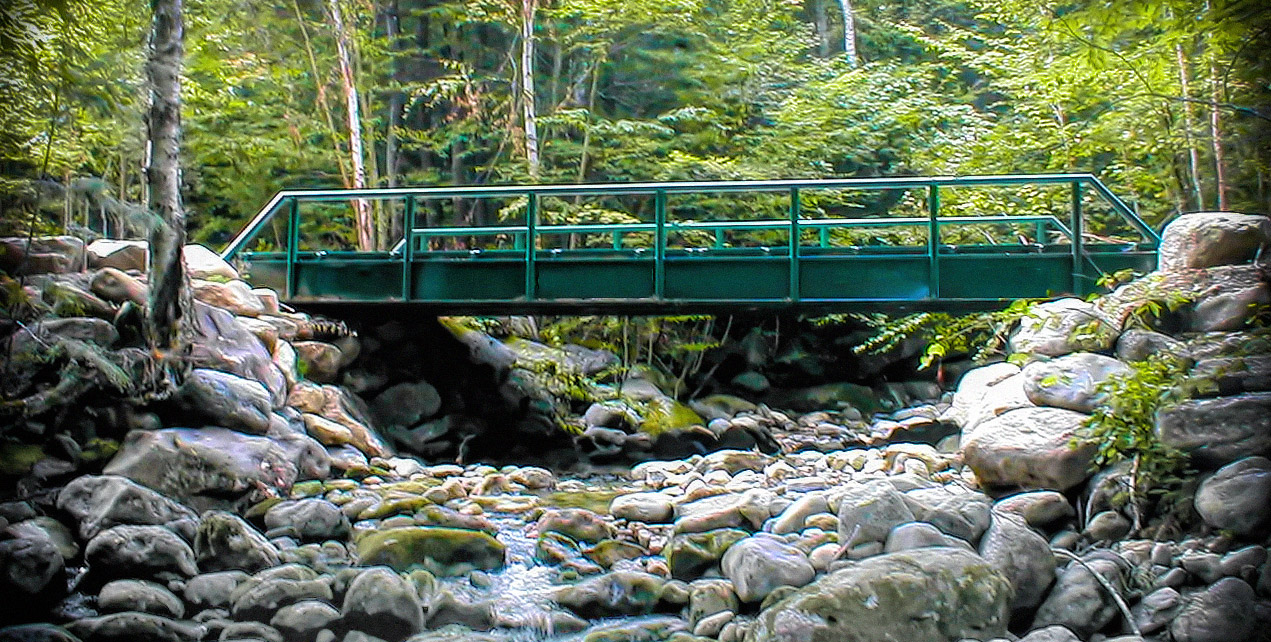 Rental Rates for Hinged-Portable Bridges
Capacity  HS25 [45-ton/5axle tractor Trailer], subject 10mph speed restriction.
**Please Note** rental rates are per day – View as horizontal when using cell phone.
Rental Rates for Hybrid-Portable Bridges
Capacity  HL93, with no speed restriction
9-Axle/94-Ton Combination Vehicle. subject to 10 mph speed restriction
2 sections @ 20,000 #/each

2 sections @ 20,000 #/each

2 sections @ 32,000 #/each

.35" OD
Square Tube
w/curb/
w/"mudguard"

2 sections @ 37,000 #/each

2 sections @ 38,000 #/each
Rental Rates for Long-Span Temporary Bridges
Notes:
1) Detailed Specifications available upon request.
2) Capacities are based on the bridges being used at their "full" span. Capacity will increase as the clear span is reduced .
3) Other widths, lengths, capacities, and guardrail systems quoted upon request.
4)  Prices include 3.5″ x 6″ white oak plank deck system. Other deck systems available upon  request.
5) Nearly all rentals include a purchase option.
6) Used bridges from the rental fleet are available for purchase. Used bridges are typically discounted 5% – 25% from the new price, depending on the age , use condition, etc.
7) Transportation information is "typical" but may vary depending on a variety of factors, including individual state DOT regulations, configuration of specific tractor-trailer used for transport, etc.
8) Prices do not include freight or tax [if applicable].
Transport:
• Customer may arrange their own transport, or ADM offers delivery/pick up service.
• ADM Transport Rates:
• Tractor-Trailer – $120/hour
Includes round trip travel & load/offload time.
• Per diem – $150 – For each overnight stay required
• Customer Transport – A load/offload fee applies if customer is not self-loading.
   [Refer to rate table above]