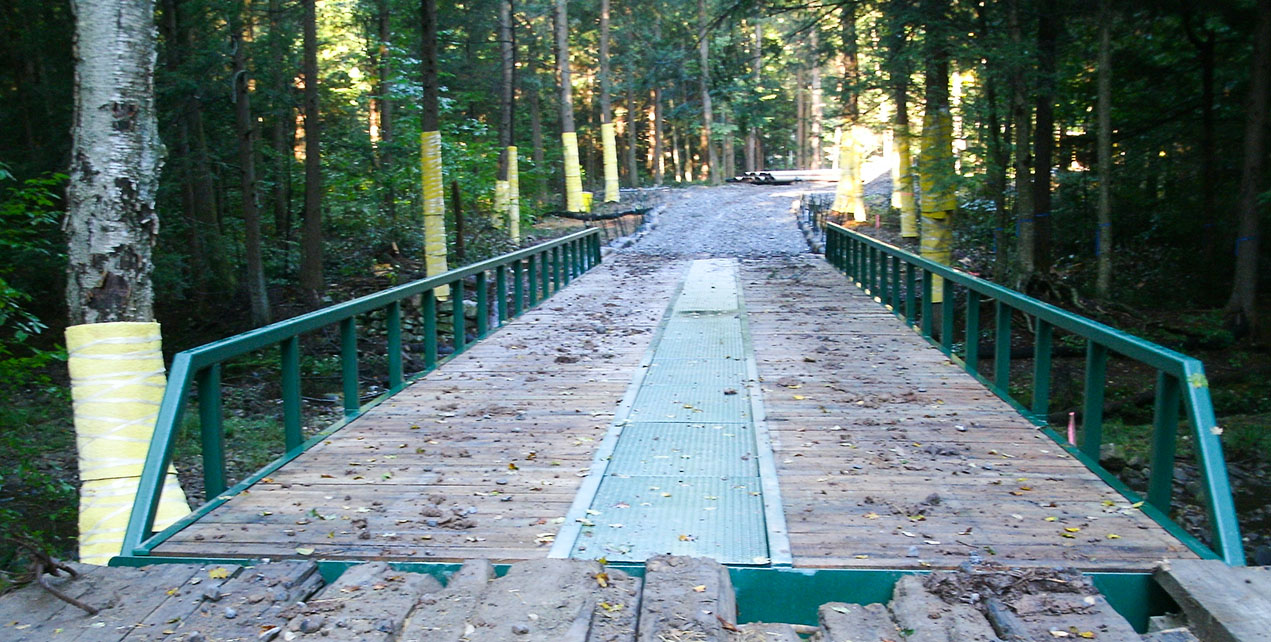 Hybrid Portable Bridges
Available in a Variety of Configurations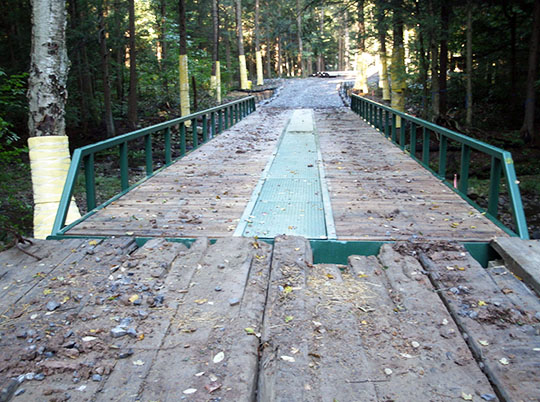 Pipeline
70' portable bridge for pipeline construction project.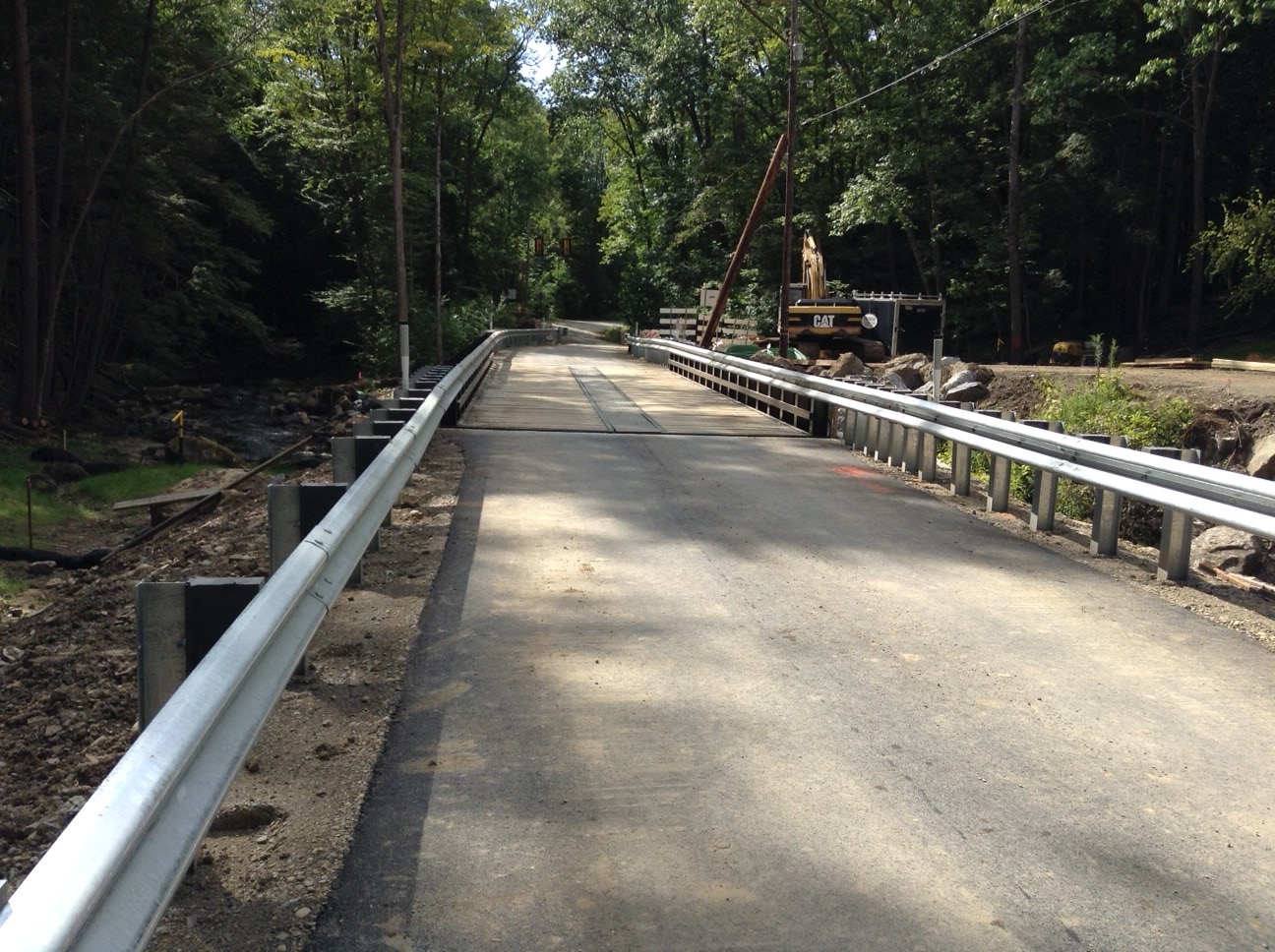 Construction
55' portable bridge with "strong-post" railing system providing temporary bypass during bridge replacement project.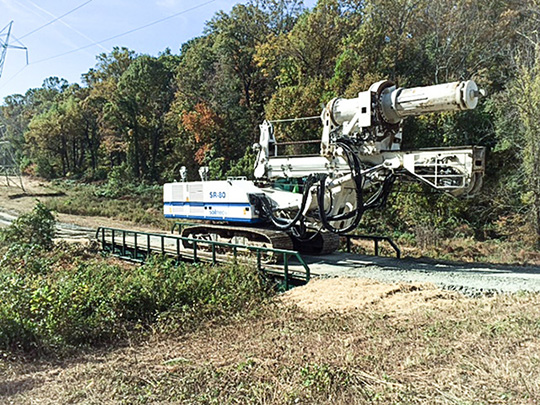 Utility
60' portable bridge utilized for electrical transmission line upgrades.
Hybrid Portable Bridges
Used instead of the hinged bridges in the following situations:

Desired width is greater than can be accommodated with the hinged bridges.
Desire to reduce pick/handling weight.
Structure dimensions/weight necessitates that the bridge be transported as multiple loads.
Desired guardrail system is more elaborate than can be accommodated with the hinged bridges.

Consist of partial-width by full-length modular units [with guardrail and deck pre-installed] that bolt together.
Feature tapered ends, heavy-duty towbars, and additional reinforcing to withstand the rigors of installation at multiple sites and to facilitate handling with excavating/forestry equipment.  Bridges can be "skidded" [pushed/pulled] for significant distances.
Can be designed/fabricated to nearly any width, capacity, and lengths up through 70'.  Refer to rental pricing page for "stock" sizes.
Also suitable for permanent installations.