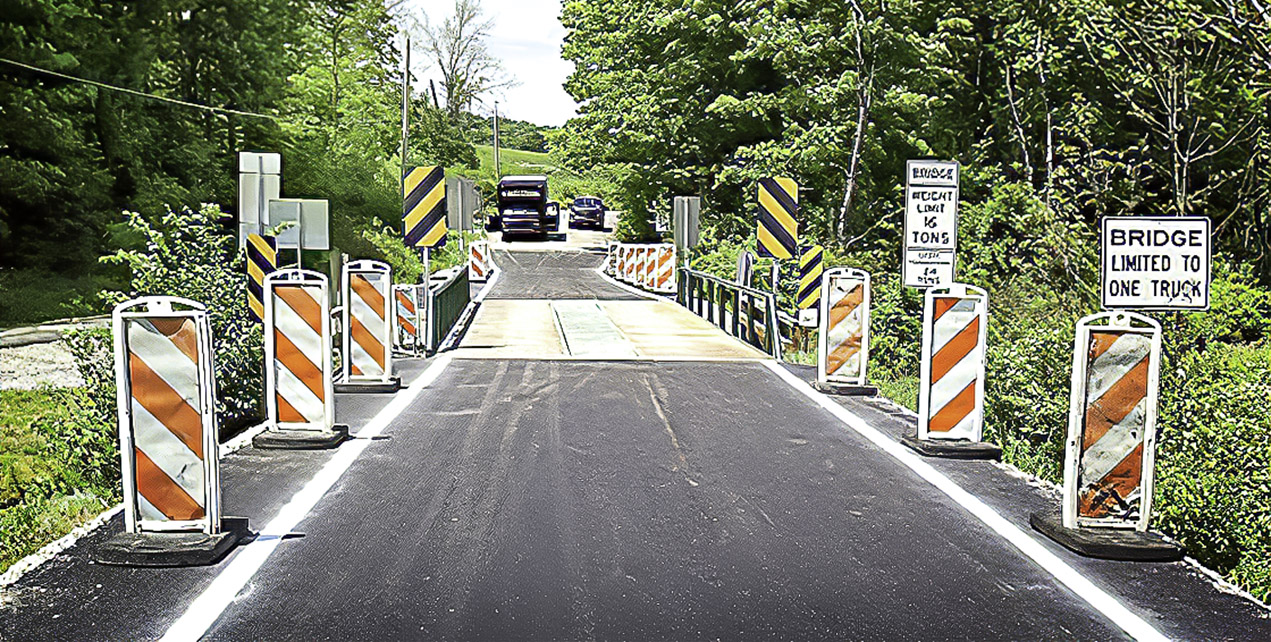 Overlays of Existing Bridges
Quick – Economical – Effective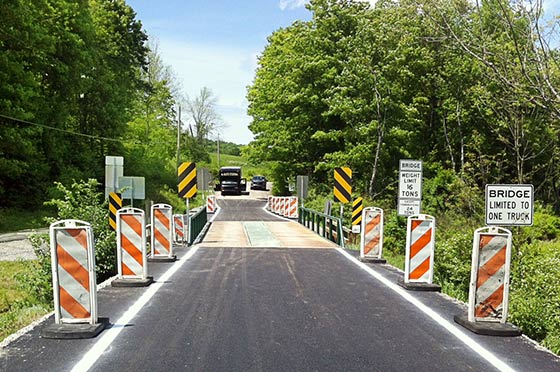 Short-Term Temporary Overlay.
Provides access over capacity-restricted township bridge for oil & gas drilling equipment.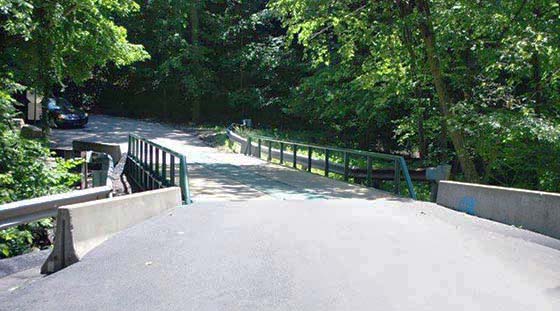 Long-Term Temporary Overlay
Provides access over deteriorated township bridge while permanent replacement is permitted, designed, and funded.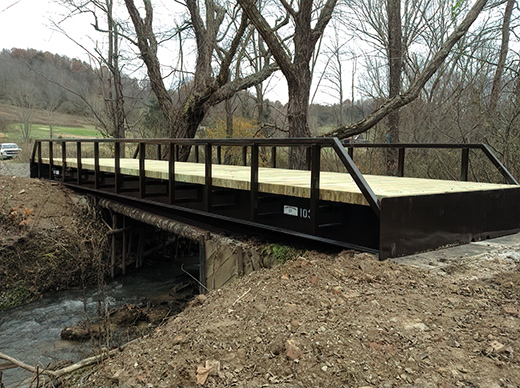 Permanent Overlay
Installed over existing bridge more economically, with less disturbance, in a shorter time-frame than would be required for complete replacement.
TEMPORARY OVERLAYS
• Ideal when short term capacity increase is needed.
• Allows roads to remain open when deterioration forces existing bridge(s) to be closed.
---
PERMANENT OVERLAYS
• Reduced time & expense compared to complete replacement of existing
bridge(s).
---